At Pringle Creek Community, innovative renewable energy systems power our residents' homes.  It's not only better for the earth, but also less expensive in the long run. As this Kentucky Coal Museum has learned, "solar is cheaper." It's a bit poetic to think that a coal museum also knows that solar is the most cost effective choice to make. Renewable energy systems just make sense for a home buyer who wants to see their dollar stretch as well as having the added bonus of living more sustainably. Read more about how a coal museum turns to solar: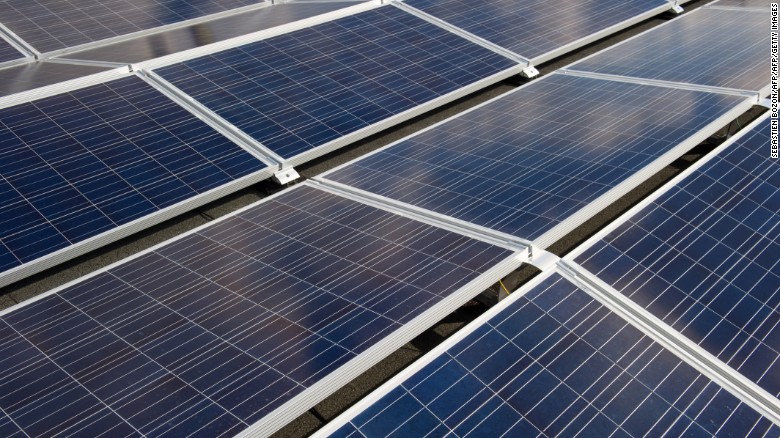 This 2015 image shows solar panels in Ungersheim, eastern France.
Story highlights
The Kentucky Coal Mining Museum is switching to solar power
The museum is hoping to save money through the switch to a cheaper system
(CNN)You wouldn't expect a museum dedicated to the coal industry to run on anything other than coal — but a mining museum in Kentucky is soon to be solar powered.
The Kentucky Coal Mining Museum
in Benham, owned by Southeast Kentucky Community and Technical College, is switching to solar power to save money. The museum, which memorializes Kentucky's history in coal mining, is modernizing with a new form of cheaper energy.
Communications director Brandon Robinson told
CNN affiliate WYMT
that the project "will help save at least eight to ten thousand dollars, off the energy costs on this building alone."
Robinson also said that the project was funded through an outside foundation, WYMT reported. The project includes 20 solar panels installed by
Bluegrass Solar
.
The owner of Bluegrass, Tre Sexton, believes the system will pay for itself. "I think everybody knows when we're talking about attractions like this — these high-volume, low-traffic municipal attractions — something has got to give, to keep their expenses down."
Sexton told WYMT that an average house could be run by 20 panels that would cost around $17,000 or $20,000 — but the system would pay itself off within five to seven years.
"It is a little ironic," Robinson said to WYMT, "But you know, coal and solar and all the different energy sources work hand-in-hand. And, of course, coal is still king around here."