COTTAGE HOME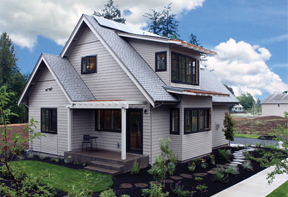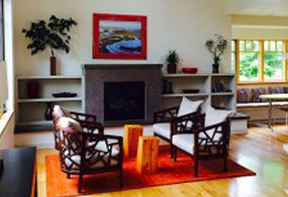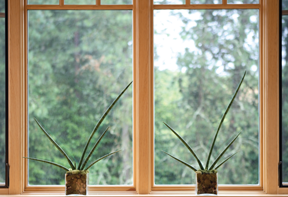 CHARMING COTTAGE
GREEN FEATURES
HIGH PERFORMANCE
RELOCATION INFORMATION
CHARMING COTTAGE
With your home at Pringle Creek, you become part of a neighborhood founded on principles of sustainability. You will enjoy all the modern amenities of urban living in a beautiful natural setting filled with thoughtfully planned outdoor spaces, walking and biking paths, gardens and orchards, and community gathering places right outside your front door.
The interior of the house is fully customizable. When working with our preferred builders buyers may adjust floor plans and choose their own finishes and appliances. Pringle Creek Community encourage the use of sustainable products and can help guide buyers with finish selection packages if desired.
1200 sf
Two Bedroom
Two bathroom
Detached garage
Vaulted ceilings
Natural light
Great room with gas fireplace
Contemporary kitchen with island
Front and back porch
Wood floors, solid surface kitchen counters, and tile bath surfaces
Custom closets
GREEN FEATURES
LEED platinum certified
Low utility costs
High R-value insulation
Drought-tolerant landscaping
Ground source heat pump (geothermal) heating and cooling
Tankless on-demand gas water heater
HIGH PERFORMANCE
Geothermal heating and cooling
High efficiency ground source heat pump provides both heating and cooling (400% more efficient than gas furnace, comfortable, set it and forget it).
Natural gas on-demand water heater, NEVER run out of hot water!
Tankless system is energy efficient and provides all the water you'll need for pennies a day
Safe, healthy, economical operation and durable
LEED certification ensures:

Your home is safe and healthy with no off-gassing of harmful chemicals from paint, glues, carpet or other materials
Your energy bills are low. High performance comes from extra insulation, energy efficient windows, high performance heating and cooling systems and an energy conserving on-demand water heater, low flow fixtures and dual flush toilets
Your home is durable, built to last and continue performing efficiently
RELOCATION INFORMATION
$299,000
Country Cottage Home Flyer (coming soon)
Related Links: